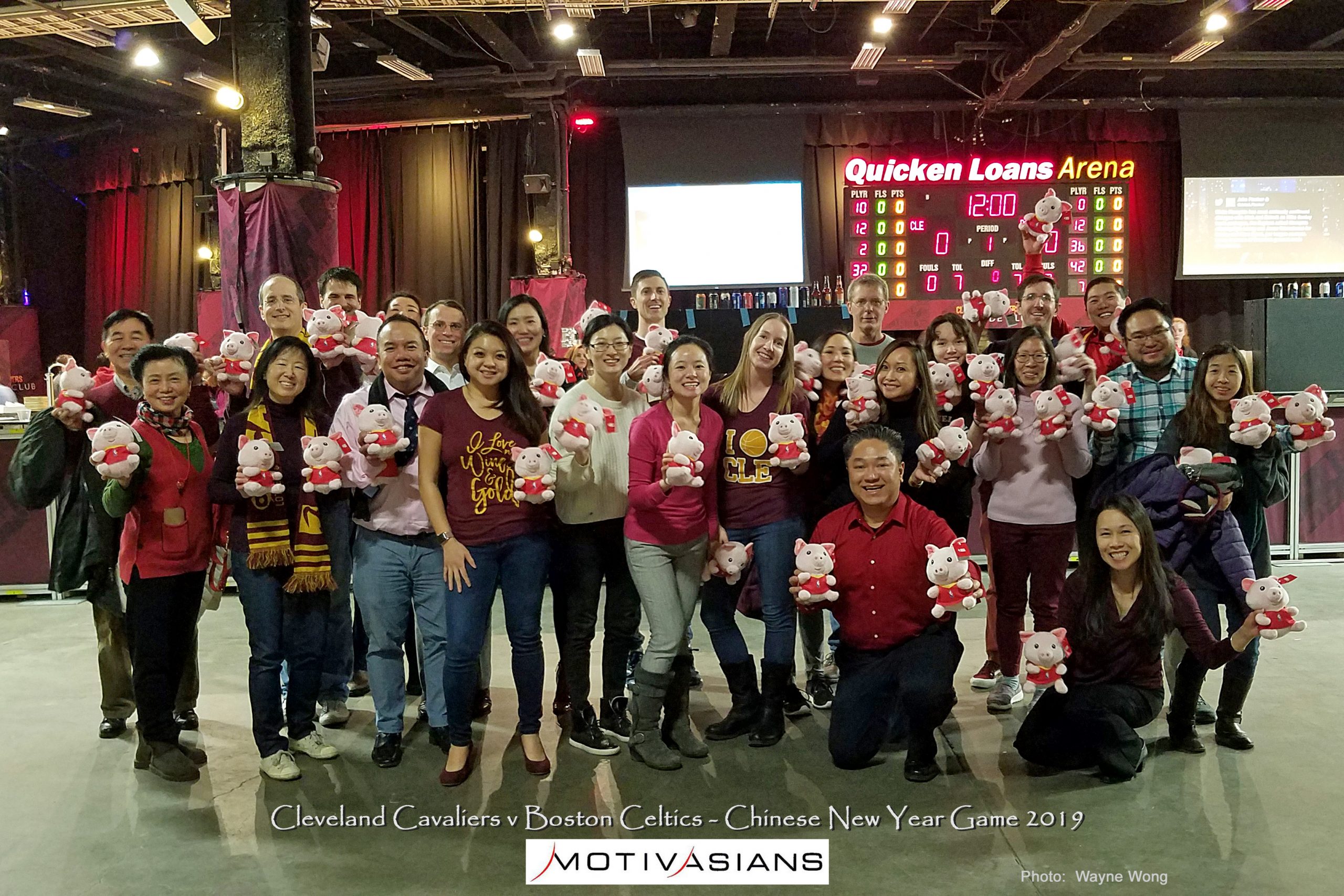 NBA Cavs vs Celtics – Chinese New Year Celebration

Looking forward to celebrate Chinese New Year with a once-in-a-lifetime opportunity? Join MotivAsians for an exciting NBA sport outing on Chinese New Year – February 5th, 2019!
In addition to the game, you will enjoy the fun and traditions of this special theme night! Registration includes admission to the Cavs vs Celtics game and also a free drink! Tickets are regularly more than $60; you get less than half of the price! First 30 registrations, if we reach that number, will get to go down to the court and hold the flag at game opening! We will also arrange a pre-game party where you will have a chance to buy dinner and meet other members in MotivAsians.