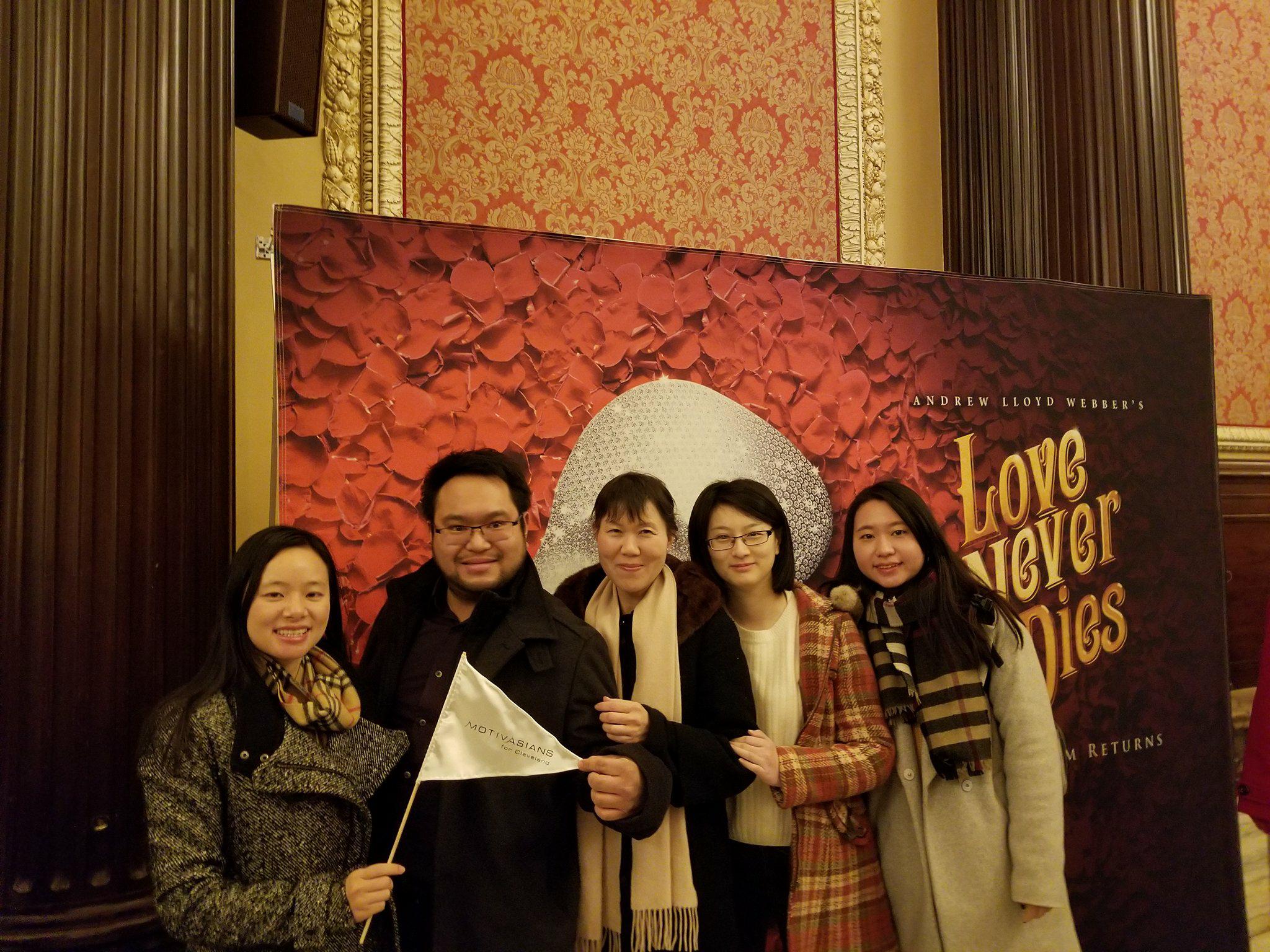 Broadway in CLE: The Phantom Returns – Love Never Dies!

Join MotivAsians at the Playhouse Square for a musical performance of LOVE NEVER DIES! Registration includes an exclusive discount to the January 25 – 7:30pm showtime and all convenience & handling fees. Tickets are regularly $69 each if not purchased through our special event! Please arrive at 7:00pm at the State Theatre lobby to obtain your ticket from a MotivAsians board member.
The ultimate love story continues in LOVE NEVER DIES, Andrew Lloyd Webber's spellbinding sequel to The Phantom of the Opera. LOVE NEVER DIES is a dazzling new production, which takes audiences on a thrilling rollercoaster ride of intrigue, obsession and romance. Be seduced by the beautiful; sometimes magical and poetic; sometimes joyful; and occasionally melancholic score. Don't miss this magnificent continuation of one of the world's greatest love stories as it makes its premiere in Cleveland.
This production played to critical acclaim throughout Australia and New Zealand and is described by Chris Boyd in The Australian as "The best thing Lloyd Webber has written in the quarter century since The Phantom of the Opera." Andrew Lloyd Webber describes the production as, "Probably the finest one I could ever, ever hope for."
* All sales are final. Parking not included. Tickets are non-refundable, but they are transferrable. Please let us know if someone else will be attending in your place. *